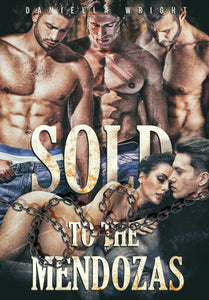 Awesome Book
I loved this book and this author. Worth the price and I can't wait to read more. Awesome book - I could not put down.
Great title
Enjoyed the series looking forward to reading book 7
Sold to the Mendozas
I really enjoyed the book; however the end leaves you wondering on what will happen next as there wasn't a second book to continue. I could see how one person can bring out the good in someone. Reading the evil empires books were all good and interesting in their own way. I just really hope there's a continuation to Sold to the Mendozas.
like the title
don't like cliff hangers and this was one.