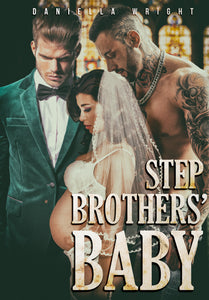 Step-Brothers' Baby (Evil Empires Book 4) —eBook
Hot
I like the book and sant tonread more
Enjoyed the book very much.
long and boring
not worth the time you spend reading it. The h is not moving and the H starts off as grumpy macho and ends up kike a little kitten. Doesn't make sense.
Evil Empires book four
Really enjoyed this book I am never disappointed with this series .